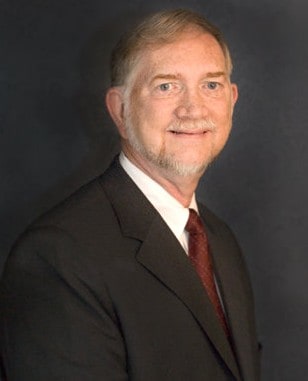 | REALTOR Coldwell Banker Dinsmore Associates
Coldwell Banker Dinsmore Associates
115 Indian Rock Road
Jct. of Interstate 93 and Route 111
Windham, NH 03087
Email Website Phone: 603-898-9038 Toll Free: 1-800-875-5343
About Bob
bob.peate.re@gmail.com
Bob Peate is a real estate professional who has the effective strategies you need to buy or sell a home. You can count on his knowledge and skills to guide you through every step of buying or selling a home.
When you contact Bob, rest assured that you will be dealing with a hard-working professional who cares about your needs. He is devoted full time to real estate, is detail oriented and is an excellent transaction manager. He goes the extra mile and is always available and ready to return phone calls.
Bob is e-certified and knows how to use the internet in the real estate. If you are a buyer he can show you ways to make your home search much more efficient and how to use the internet to find the home. For sellers Bob knows all of the techniques for making sure your home is found by potential buyers online. He has the technology experience to insure your home displays on the internet real estate channels such as Realtor.com, Trulia, Zillow, Homefinder.com, Yahoo Real Estate, AOL Real Estate, Google Real Estate, Cyberhomes, Homes.com and many more.
Also for sellers, Bob offers Sellers Online Advantage to all of his clients. This unique internet service keeps you as a seller up to date on what is happening in the local market. You will receive e-mail updates on new competing listings and price reductions in your home's price range.
If your ready to buy or sell a home in southern New Hampshire, there is no better choice than Bob Peate. Why not give him a call or send an e-mail today.
WHAT MY CLIENTS ARE SAYING:
August 8, 2023
Hi Bob,
"A belated but sincere thank you for your support and guidance through the roller coaster ride of selling our home, in such a hot market, with 'houses selling themselves.' Why would we need a realtor? Well we definitely know the answer to that now! We're so grateful we had you representing us. Honestly you you took more stress and worry off us than you realize, and we had complete confidence in your guidance. That said we hope we don't have to sell a house for another 30 years!
May 26, 2017
To Whom It May Concern:
I am writing this letter to share the recent experience that my family had with Bob Peate,
an agent with Coldwell Banker Dinsmore. When my father passed away last fall, my
brother and I were concerned about having the house vacant over the winter months so
we made the decision that we wanted to clear it out and sell before the bad weather set in.
We interviewed several real estate agents and Bob was the one who stood out for us,
mostly because he seemed so kind and had offered to do anything he could to help us
empty the house and get it on the market as soon as possible. Because neither of us were
familiar with the area, Bob helped us with such things as finding people who might
empty the house and hold an estate sale or who would be interested in buying the antique
car and the rider lawnmower that were in the cellar. He was able to locate places where
we could rent a dumpster, and even pitched in when we had a plumbing problem.
Bob went above and beyond to help us: he would frequently stop by when we were
working on the house just to see how we were doing and to see if he could help, he would
offer to drive long distances to our homes to get paperwork signed so that we wouldn't
have to take extra trips to Hampstead, and most important to us, when we had a major
cold spell, Bob checked on the house several times to make sure the pipes hadn't frozen.
The good news is that at the first open house, the house was sold and the final papers
were signed in mid-December before the winter weather arrived. I don't believe we
would have had such a positive experience if it hadn't been for the help and support of
Bob Peate.
Sincerely,
Cynthia Theodoras
Hi there! How can we help you?
Contact us using the form below or give us a call.
Hi there! How can we help you?
Contact us using the form below or give us a call.