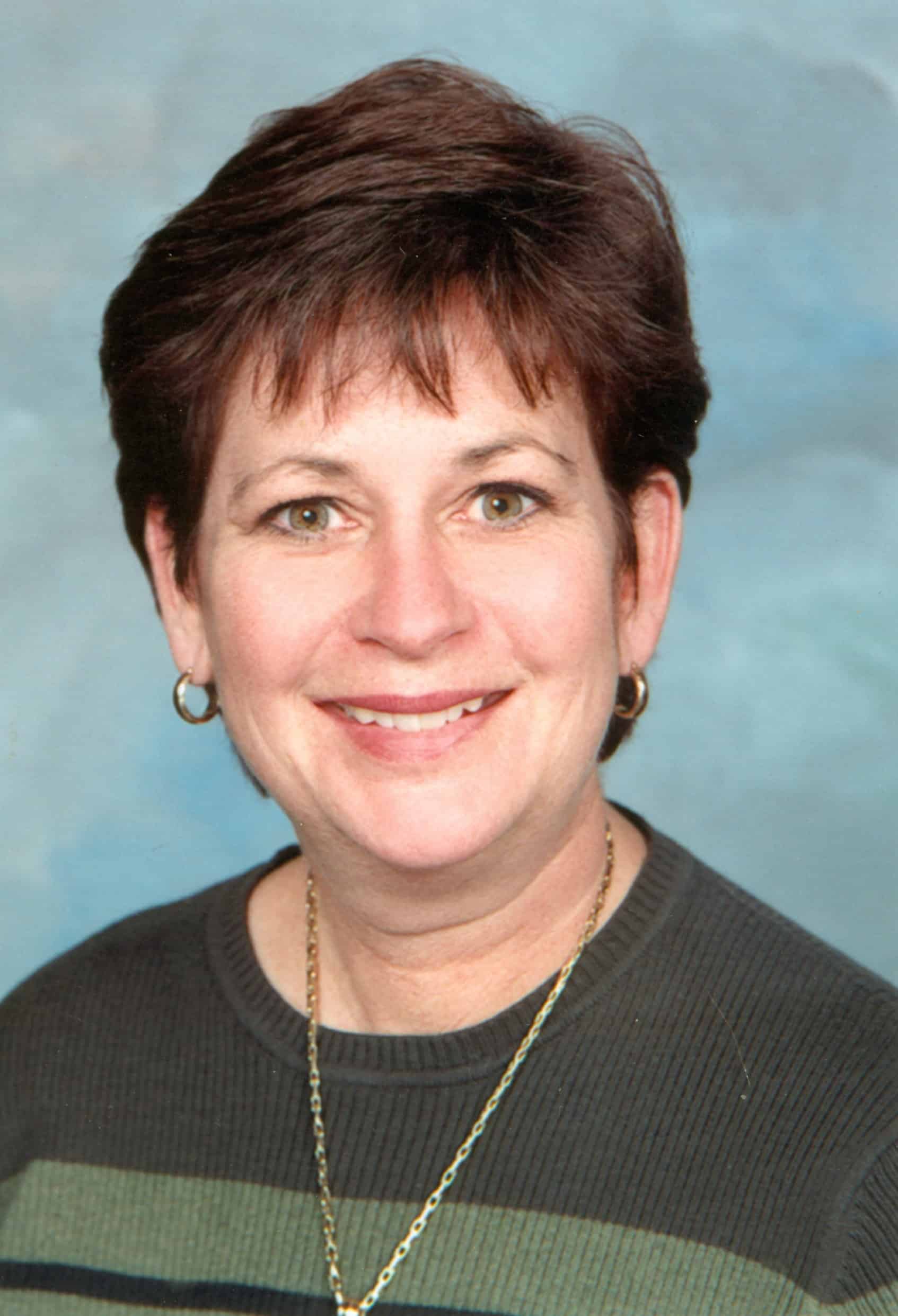 | REALTOR Coldwell Banker Dinsmore Associates
Coldwell Banker Dinsmore Associates
115 Indian Rock Road
Jct. of Interstate 93 and Route 111
Windham, NH 03087
Email Website Phone: 603-898-9038 Toll Free: 1-800-875-5343
About Kristie
A real estate agent with real advantages.
e-mail: kristie.dinsmore@cbdinsmore.com
A southern New Hampshire agent with over twenty-five year of real estate experience, Kristie Dinsmore has become a consistent leader with the reputation for tenaciously protecting her client's interests. Savvy negotiations and cutting edge marketing strategies join uncompromising integrity as the hallmark of Kristie's service. Kristie's extensive knowledge of the southern New Hampshire real estate market is unparalleled. Her clients have consistently sought her advice and trusted her judgement on many important real estate transactions. She is known for her high ethical standards and for being at heart, an honest and hard-working agent who does absolutely everything in her power to ensure her client's success. Clients choose to work with Kristie for her outstanding track record, service, experience, ethics and expertise. Her strong base of loyal repeat customers is the reason she has been so successful for so many years, in this incredibly competitive sales environment. If there is one word that describes Kristie best it is "authentic." She provides straightforward, honest counsel that reflects your best interests.
Kristie prides herself on giving all of her clients the most precise and up-to-date feedback on the state of the market, its trends, comparable sales and property values, ensuring they have a realistic outlook on what they can expect to achieve in today's market.
Best of all, when you reach out to work with Kristie, you'll be engaging directly with her. There are no middlemen or assistants; instead there is just direct communication with her.
Please call Kristie anytime without obligation. She is ready to go to work for you today!
If Kristie can carve out any free time in the course of her day, you are likely to find her kayaking on Cobbett's Pond, walking her beloved border collie, Ruby, painting or preparing a new recipe in the kitchen. Her past career with Pan Am took her to all corners of the globe including Europe and South America.
Experience and Recognition
· Among the top 5% of real estate agents with Prudential Real Estate.
· Among the top 11% of Coldwell Banker real estate agents.
· A certified Luxury Property Specialist with Coldwell Banker Global Luxury.
· Hundreds of homes sold and millions of dollars worth of sales booked.
Common Courtesy and the Ability to Communicate
As an experienced professional, Kristie sees a really disturbing trend in the way numerous other agents now conduct business. They don't return phone calls to other agents and rarely return a text. It's as if they have something better to do than manage their clients transaction. It really doesn't matter whether it is arrogance or a lack of communication skills. It affects their seller's bottom line. Kristie believes that she should have the courtesy to return phone calls and e-mails on behalf of her clients listing. Communication skills are just so important in selling homes and representing a seller. An agent needs to be able to convey important information and instructions while managing the transaction. Unfortunately, you as a seller, may never know how your agent is treating your buyers or other co-broke agents, even as its affecting your bottom line.
Pre-Marketing vs. a Successful Listing Launch
Pre-marketing is in whose best interest? Well the honest answer is, it's in the best interest of the agent, not you as a seller. You see the agent may secure a potential buyer before the property hits the market, and will possibly receive both sides of the transaction commission. But what about you ? You potentially might lose a qualified buyer, who might pay you more or offer better terms. But you will never know, because they didn't hear about your home, during the "stealth" pre-marketing period.
Kristie believes that the best way to sell a home is with a dramatic entrance onto the market. You should open your home to be sold by ALL REALTORS with buyers, and to ALL buyers. This way, there is competition, excitement, and a concentrated new listing buzz. Then intensify the excitement by using targeted marketing in "Adwerx" and "Facebook" and other online marketing targeted to buyers likely to be interested in your home. The first two week are critical, and that is where the focus of marketing needs to be concentrated.
Coldwell Banker Global Luxury
Kristie Dinsmore has earned the Coldwell Banker Global LuxurySM Property Specialist designation. To date, only ten percent of the more than 88,000 sales associates affiliated with the Coldwell Banker® brand have been awarded this designation. "In addition to a performance based criteria on successfully selling luxury properties, Kristie had to complete a prescribed certification course to earn the "Luxury Property Specialist designation." The course covers topics such as how to develop detailed market analysis for sellers of luxury homes and how to make use of Coldwell Banker Global Luxury resources to implement specialized marketing plans that will expose (his/her) fine properties to affluent buyers on a world-wide basis." Launched in early 2017, the Coldwell Banker Global Luxury program legacy traces its roots to Coldwell Banker Previews International® and the Previews® program, a leader in luxury real estate since 1933.The Coldwell Banker Global Luxury program is a comprehensive marketing curriculum designed specifically for marketing luxury residential properties to affluent buyers worldwide. Through the success of this initiative, Coldwell Banker affiliated agents and teams are recognized as global leaders in luxury real estate. The Coldwell Banker Global Luxury certification course creates a standardized education model to help the newest generation of luxury agents meet and exceed the expectations of high-net-worth clients. The course provides learning, networking, marketing strategies and mentorship, pairing the experience and first-hand knowledge of successful luxury agents with industry-leading resources. According to Craig Hogan, vice president of luxury for Coldwell Banker Real Estate LLC, "the objective of the program is to produce exceptional real estate professionals who represent exceptional properties." In order to participate in the course, participating agents must meet strict production guidelines — "some of the most rigorous standards in the industry today," said Hogan.
Find out more about me before you contact me, read my references:
See My Website for detailed information about the strategies I will use to market and sell your home:
Kristie's Testimonials
Highly likely to recommend October 17, 2014 Bought a home in 2014. Local knowledge: Process expertise: Responsiveness: Negotiation skills: I contacted Kristie 8-9 months prior to purchasing a home. Kristie is very knowledgeable about the area and surrounding towns and the real estate process. I gave her my checklist and she helped me look for months. This one was too big, that one was too expensive, the other one was a dump, until finally we found "the one", of which some [...]
SM-- Purchased a waterfront property on Beaver Lake in Derry NH
Dear Kristie, Thank you for a wonderful experience. You were with me every step of the way. I value your experience, attention to detail, and your consistent, caring communication...warmest thanks for your thoughtfulness and the best home selling experience ever!  Fondly  
Working with Kristie at Prudential Dinsmore was great. She knows the area very well and had done all her research before our first meeting with her. I knew exactly what to expect based on similar sales and I had a buyer in less than a week. (Spoiler Alert!) She also surprised everyone at the closing table with a little gift. 
December 4, 2015 "We had a great real estate selling experience with Kristie as our agent. She has extensive knowledge of the local market and is extremely easy to work with. Kristie was always quick to respond to calls as well as emails. Highly recommended!"
Deborah Cohen Sold home on 5 Chestnut Street in Windham for $975,000. 11/04/2015.
August 7, 2015 We had the opportunity to interview many realtors, but our first choice was easy. Kristie was straight forward, easy to work with and had our home sold in 3 days. From Listing to closure, she was there every step of the way, communicated effectively and managed the process. We would highly recommend her for a listing agent or buyer broker.
Mike and Susan Beal Sold home on 10 Glenwood Road in Windham on May 14, 2015. Sold for full price ($599,900) and was on the market for just four days.
December 31, 2014 The last day of December, closed the last sale of the year. The seller holds a sold sign in front of the Prudential Dinsmore office in Windham NH
Sold a condominium in Hardwood Heights in Windham NH.
I found Kristie through a google search of Windham Realtors, I live in the Boston area. She quickly returned my emails and calls and it was obvious at our first meeting that she was very knowledgable of the real estate market in the Windham NH area. We were very inexperienced in real estate, selling camps on a small pond. She had experience with these type of properties and her advice saved us hours of work and expense. We needed to sell quickly, her advice was spot on for attracting interested [...]
June 1, 2015 Kristie was always available to answer any question we had during this process. She responded day and night to ease our worries and make the house selling process seem less stressful. Our house was on the market for only 6 days and we had so many showings we couldn't keep track. When offers came in, she called us immediately to set up a time to discuss the next step. Kristie walked us through every step all the way to the closing. We would 100% recommend her to anyone [...]
- The Murphy's Sold a home in Windham May 18, 2015. List Price $319,900 Sell Price $329,900 6 days on the market.
February 1, 2015 "Kristie was the best realtor we have worked with in all of our real estate transactions. We have lived in a few cities and by far, Kristie is the best. We called Kristie (finding her from a website search); from the first conversation to the closing table, we truly had a great experience, and were completely impressed. Kristie listens to her clients and puts that information to use on finding options for her clients, that match their needs, within budget. Kristie knows the [...]
Kate and Angela Kate and Angela purchased a home in Windham NH
November, 12, 2015 Kristie, Jim and I would like to thank you for the professional way in which you marketed our home, and kept us informed on all aspects up to, and during the final sale of our home
Jim and Judy Lynch Sold home on 24 First Street, Windham. Waterfront on Cobbett's Pond. Sold on October 26, 2015 for full price ($459,900) after being on the market just 7 days.
Hi there! How can we help you?
Contact us using the form below or give us a call.
Hi there! How can we help you?
Contact us using the form below or give us a call.